Sierra Title Participates in TREPAC Fashion Show View Pictures
Aug. 24, 2017
Lorraine Sierra, who is an Escrow Officer working at Sierra Title Company Inc. located in El Paso, Texas, was recently asked to be part of the Texas Real Estate Political Action Committee (TREPAC). Members of TREPAC, Martha Maldonado and Claudia Gaytan, invited Lorraine to be one of the committee members that would be planning the Fashion Show.



One of Lorraine's main objectives in accepting the position of a TREPAC committee member was to help support the realtors that she works with on a day to day basis and their causes. Lorraine believes that what happens politically to the Real Estate Industry has a direct impact to the Title Industry as well.



Planning for this distinctive event began in June 2017 and was held on August 24, 2017 at the Wyndam Hotel. Besides volunteering to be one of the models, Lorraine helped by selling tickets, recruiting models, and helping to find vendors willing to lend their clothes for the models to wear during the fashion show. Lorraine also went to various companies and individuals and asked them to sponsor this exceptionally fun event. A Ninja Blender, a Yamaha Sound Bar, an I-Home Speaker, a Global Furniture Task Office Chair and a GAL Necklace were some of the items auctioned off at this event during a silent auction. The Masters of Ceremony for this event were Andrew Haggerty and Scott Kesner, both of whom are very much involved in TREPAC, GEPAR and many other services throughout our community. Lorraine and the other members of the TREPAC committee were pleased that so many of their preset goals were met. Overall, the fashion show was a tremendous success.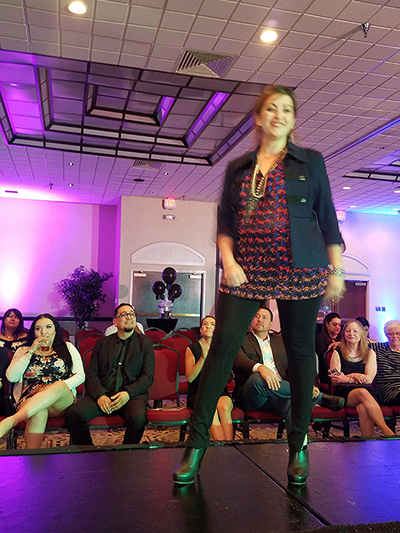 More News